How I Got Started:
My grandparents worked with horses, so did my parents. We have five generations of history in Vancouver. If you ever visit Vancouver go look for Southlands. Southlands is about one square mile. It is the only area within city limits that is zoned agriculturally. When my grandparents moved there everyone kept horses. When my parents had kids they supported their family by taking photos at horse shows and owning a tack shop. They were the first official photographers at Spruce Meadows. They wrote a book called "Horses in Focus". Today my parents and two brothers still live there and still run a riding school and farm. Please stop by and say hi, they will appreciate it.
My Dad is a Grand Prix show jumping rider and coached the Modern Pentathletes at the 2012 and 2016 Olympics. My mum, Jennifer, is a Grand Prix Dressage rider. Today she manages Southlands Farm. My older brother, Telf, is a Real Estate agent, with an emphasis on horse properties.  My younger brother, Jordan, is a teacher, farmer, and outdoor educator.  My parents have coached me since I started riding. Now my wife and my parents help me.
Pony Club:
In Pony Club I loved Prince Philipp Games (PPG). Margot Vilvang was our coach and we all took it very seriously. One year our team won Regionals and Nationals. That year I was also picked to compete for the National Team and I travelled to the Kentucky Horse Park for the first time. Canada rarely wins International PPG and so when our team won it gave me a small sense (big at the time) of what it means to represent your country.
I also got involved in Tetrathlon through Pony Club. "Tet" is made up of running, swimming, shooting and riding. If you add fencing you have Modern Pentathlon, one of the original Olympic sports. After University (U.B.C.) I competed in Modern Pentathlon for the National Team for a few years. I won the National Championships twice and also went to the World Championships twice, once in Guatemala and once in Germany.  I loved the physical training and the camaraderie of the athletes.
Modern Pentathlon:
I went to the Pan Am Games in 2007 and represented Canada. In early 2008, while still trying to make the Olympic Team, I broke my collar bone at a World Cup in Mexico City. I had a decision to make. Should I continue with Modern Pentathlon and hurry my healing along, or should I retire from the sport. This was a difficult period of my life. In the end I decided to try something new.
Working Student:
That summer I applied to go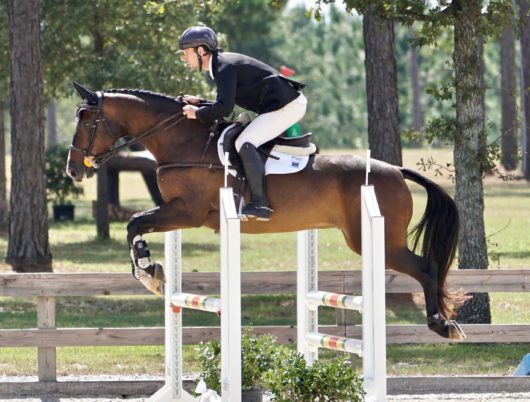 back to school and also to go ride in Germany. It was a coin toss what to do, but horses won. I figured I could always go back to school. What followed was three years of being a working student.  The last place I worked at was the barn of multiple Olympian Anne Kursinski. Initially I went as a working student, but I was honored when she offered me a job as Assistant Trainer. Anne is an American Show Jumping legend and I loved riding with her. When I left I was planning on going back to Vancouver, but by then I had already met Sinead.
I spent the next two years as the Head Trainer at Bow Brickhill Stables in Milford, New Jersey. After I got married in January 2014 I finally started Tik Maynard LLC. It felt as though it were time. Starting out on my own was daunting, but I was excited.
And Now:
Today my work combines 3-Day Eventing and Horsemanship. Although I love the thrill and challenge of eventing, if I could never ride again I would be perfectly happy to spend my days working with horses from the ground. Sinead and I joined forces and started Copperline Farm in Citra, Florida, where we are now based year round. If you are in the area please visit, I'd love to catch up with you.